Welcome to the Website of
Point Pleasant Beach Festivals
We welcome you to Point Pleasant Beach Festival's website. This website seeks to inform its everyone about ongoing projects and events in Point Pleasant Beach and also serves as a database and reference resource for information about our town.

Point Pleasant Beach is a small town in the heart of the Jersey Shore.
POINT PLEASANT BEACH CHAMBER OF COMMERCE
WILL HOLD THE RHYTHM & CHOWDER FESTIVAL ON OCTOBER 26TH AT 11AM
WITH A RAIN OF SHINE DATE OF OCTOBER 27TH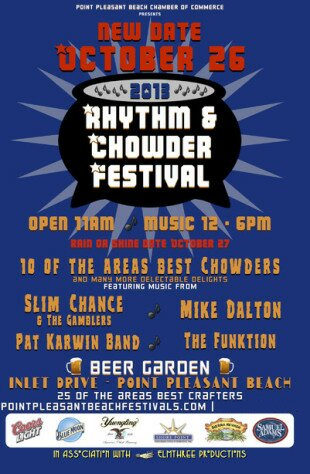 October 26th, 2013
Rhythm and Chowder Festival
10 of the areas best Chowders
Local and National musical acts
Beer Garden!
11-7pm
Inlet Drive
Point Pleasant Beach
ALL SUMMER LONG - Classic Car Cruises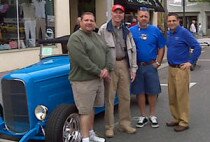 Click here to find out more about the event.